Writing Fiction is Hard!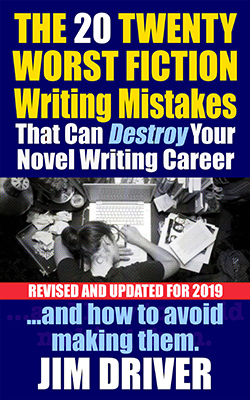 But it doesn't have to be…
If you are aware of the simple mistakes you are making, the craft of writing can be as easy as 1-2-3.
What mistakes are you making that could be cheating you of success?
Contains the answers to all these questions and more:
How can I get started?
What simple tricks can I use to improve my dialogue 100%?
Can't decide what to write?
Is there a quick and easy way to outline?
How do I know what my readers want to read?
Why doesn't my fiction sell more?
What's the problem with my novel's ending?
What is the one big secret that can make a huge difference to my novel's sales?
and much more…
Jim Driver has been a writer, editor and publisher for almost forty years. He admits he's made all the mistakes it is possible to make, but he's learned from them and now he has written a 20,000 word ebook that will improve any author's chance of success.
AVAILABLE ONLINE:
Amazon co uk
Amazon com