Want to double your word count & writing quality?
Now you can. It's easy, thanks to my QC (Quicker and Clearer) Writing System.
Get this book for FREE:
CLICK HERE to continue…
I learnt how to write quickly the hard way.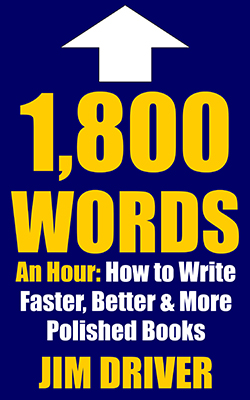 To pay off mounting debts, I agreed to ghost-write a series of novels. Problem was, I'd written a number of non-fiction books, but I'd never finished a novel in my life!
My word count was pathetic: less than 5,000 words a week.
I had no other options. I wasn't looking forward to the HARD SLOG of writing and I had no idea what I'd do about WRITER'S BLOCK. In the end, I found a brilliant way of increasing my word count and making the writing ENJOYABLE.
And everyone said the books I'd ghostwritten were great!
I had stumbled on a wonderful way to increase my word count and write better books. I worked on it, improved the techniques by trial and error and I doubled my word count again!
Now I can't wait to get out of bed in the mornings and start writing!
In my short eBook (13,000 words) I'll show you how to write fast, clear, readable text all day, every day. Whether you're writing novels or non-fiction my QC (Quicker and Clearer) Method will help YOU write much more than 1800 words an hour.
In fact, my average word count has rocketed to between 2,000 and 2,500 words of USEABLE text every hour I sit down to write. This means I can write a complete novel every few weeks.